With Lake Geneva, Wi, area mortgage interest rates hitting all-time  lows at the beginning of 2012, coupled with rock bottom home prices, the next 6-9 months may be the best opportunity for home buyers that we've ever seen.  Although accurate forecasting is difficult in a volatile national and world market, the Fed is buying mortgage bonds; when bond buying is strong, interest rates remain low.  The average 30 yr fixed mortgage interest rate is now at 3.938%, the average 15 year fixed mortgage interest rate is as low as 3.488%, with the average jumbo  30 yr rate coming in at 4.367%.  A 5 yr ARM is at 3.179%. Many analysts feel that with the EuroZone still in economic uncertainty and in an effort to keep the housing market moving forward, mortgage interest rates are likely to remain low for the short term at least.
Another positive economic indicator is that the Consumer Price Index this week has shown that inflation has not occurred at the consumer level, and even dropped slightly at the wholesale level.  More optimistic statistics have reported spending and manufacturing up, housing starts up, and unemployment claims down this week to the lowest since April of 2008.
Housing recessions have historically shown a pattern of taking three to five years to find their bottom; this recession shows some of that pattern, in that it has been skimming the bottom for the last two years.  Even though prices continue to decline to new lows, housing affordability has risen dramatically because of these declining prices coupled with the lowest interest rates we've seen in many years.  The timing is right for the beginning of a slow recovery of housing prices and sales in 2012 once consumers realize that this may be one of the best buying windows we've ever seen. Along with the excellent affordability factor comes a fat inventory of desirable homes, waiting to be trimmed.   Although some buyers I work with are still waiting for the certainty of a bottom before purchasing, I'm mindful of the old adage that points out that you'll know it was the bottom by looking in the rear view mirror; by the time you can verify the bottom, prices will be on the way back up and many opportunities will have been missed.
So, what are you waiting for?  If you're ready to buy, and have a good credit rating, find a good realtor and start your home search.  Buying a home has some similarities with buying stocks: buy at the bottom and sell at the top.  Now is the time to get started on the first half of that equation.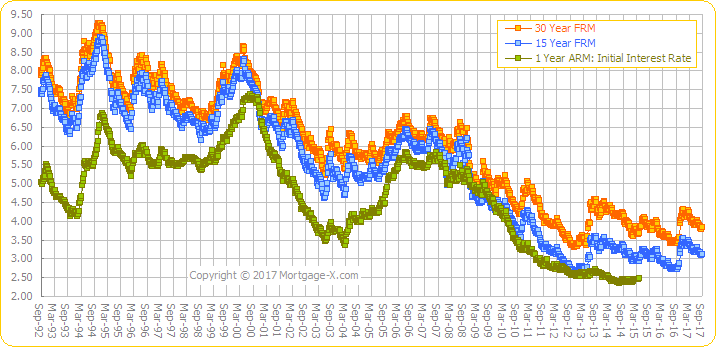 Reproduced with the permission of Mortgage-X.com